Tara Gearhart has supported charitable causes since she was a child. That history of giving is foundational to the philanthropic business culture she embraces. It is her passion to be able to give back to the community. The following charities receive donations from T Media Consulting on an annual basis. If your company does not have a local charity tie, please get to know these great organizations.

National Braille Press, supporting literacy for the blind and visually impaired. For more information please visit nbp.org
Tara Gearhart, Supporter since 2006, Board Member and Trustee since 2011 and currently serves as the Business Development Chairwoman, and Clerk.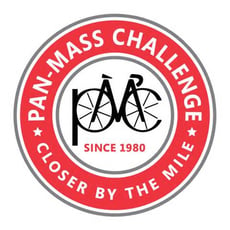 Pann Mass Challenge, supporting Dana Farber, and cancer research everywhere. For more information please visit pmc.org
Tara Gearhart completed 5 PMC races: two 192-mile original routes and three 1-day, 55-mile routes.

The McCourt Foundation is dedicated to getting funding for Alzheimer's and MS research. For more information please visit mccourtfoundation.org
2015 recap of charities supported:

HERE
2016 recap of charities supported:

HERE
2017 recap of charities supported:

HERE
2018 recap of charities supported:

HERE
2019 recap of charities supported: HERE
2020 recap of charities supported: HERE
2021 recap of charities supported: HERE