As the year comes to a close, companies have one last opportunity to drive new leads and business to help make the year, as well as tee up the next year for a fast start. Below are a few free advertising ideas for marketing campaigns that B2B and B2C companies can use.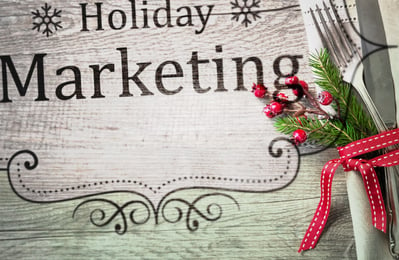 1. Give Back/Be Thankful Campaign: What is your company doing to give back to the community in a charitable way? By partnering with a local food bank or charitable organization your company will be able to bring a network of employees and customers to support a cause that is in need. You can promote this partnership via radio, TV, print, event marketing, and word of mouth. By co-branding your partnership you also benefit from the organizations network, and may find new business is gained from good deed doings.
2. Winter is Coming Campaign: Who doesn't love a Game of Thrones reference? In New England, and northern parts of the US, the reality is Winter really is coming! People need to invest in warmer clothes, snow tires for their vehicles, heating systems for their homes, snow blowers, ski activities etc. Companies can highlight the seasonality change and adjust marketing messaging for a stronger call to action based on what the weather is doing outside. If you are a mountain you should have a weather triggered TV and radio campaign ready to go-when the forecast calls for snow-2 days prior run short form creative and drive home the fact that the mountain is opening early and offering $5 off each lift ticket.
3. New Year Campaign: New Year's resolutions apply to many areas of life, so companies can take advantage of this time of year by highlighting why people need their product or service, during a typically slow time of year for spending. If you are a fitness instructor or gym, food service, car dealer, retailer, spa, financial planner, educational institution you should consider adjusting your message to talk to those that are looking to make a life change with the New Year.
4. Customer/Employee Appreciation Campaign: This is a great idea for companies to make a real connection and show the world how much they love they love their employees and customers. You can have the campaign communicate why people like doing business with you. Its the highest recommendation that a brand can get, plus highlighting your loved customers only strengthens their loyalty to working with you.
5. End of Year Campaign: This screams SALE, but is still oh so effective. We all want a good deal, and there are certain times a year people expect a little savings. End of they year is one of those times. If you have extra product, or want to highlight services, having a year end special or sale is an effective way to drive traffic, sell through product, and set yourself up for the new year. Make sure your messaging is authentic so it doesn't come across as too sales-y...no one likesthe feeling of being sold too.
These are just a few free advertising ideas that companies can put into action to help drive revenue as the calendar year comes to a close. Remember to follow through with your team to make sure that these campaigns and promotions get executed properly. If you need help with a process, or on executing these campaigns we are happy to help!