Sudden Impact marketing campaigns can make a huge splash and drive new leads and brand awareness successfully when done right. Executing these campaigns requires upfront heavy lifting (think creative completed, media mix rates and options outlined, and reps on stand by to place your sudden impact campaign as desired when the weather strikes). With Winter in full effect and storm Jonas set to hit 50 million consumers this weekend, the following tips will help remind why companies should consider using a blitz campaign.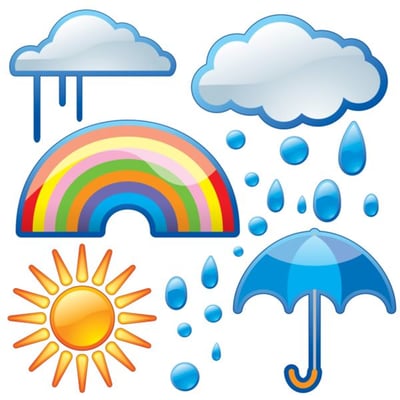 Capitalize on "Trending Storms": How many times do we see media outlets build hype around storm systems throughout the year? The message of "hurry get your bread, milk, eggs, and hunker down for days" drives consumers into a buying space like no other. To say it's all people talk, think, and focus about leading up to a 1, 2 or 3 day storm is an understatement. Companies who have specific solutions for consumers to help them weather the storm should take advantage of implementing sudden impact marketing campaigns.
To Implement a successful campaign you must do the following:
1. Have solid creative ready to go. Depending on your medium of choice (I would recommend Radio, TV, e-marketing, and mobile as those are the go-to choices for consumers when on high alert for updates) you will want to have your message done in advance so you aren't compromising on quality and it can be ready to go when the weather changes. You will want short form "blitz" messages so :15 second radio and TV ads; :15 second video pre-roll for mobile, and e-marketing and messaging with coupon opportunities for clients work really well. too. If you need messaging help CLICK HERE.
2. Look at the type of storm coming. If you are an ice melt company for example, anytime the weather calls for freezing rain, or temperatures dip below 32 degrees, execute a 2-3 day campaign with :15 commercials and ads reminding people where and why they should buy your ice melt product. You will see increased sales, and save on budget by only targeting consumers when they are in desperate need of your product. Same idea applies to rain, wind, snow, sun: industries that serve consumers with solutions to make their lives easier during cold or hot weather will stand out, plus see increased sales by targeting consumers at the right time with the right message.
3. Decide in advance on your budget. Just like PPC advertising that allows you to set a daily spend rate, you should have an idea and marketing campaign roughly outlined prior to the storm. Based on your short and long terms goals, back into a budget that will allow you to stand out and drive sales, but also that remains in line with cost of acquisition, and other key business metrics already in place.
4. Be Prepared for increased demand and support: One thing that is SO important to remember is the customer experience that someone has when working with you. Never short change customer service, and to execute sudden impact campaigns properly you have to have increased staff to handle the demand and response to these campaigns. Sudden impact campaigns will drive new leads and sales to your door, it's your job to make sure those customers have a flawless buying experience and are happy with your product.
These are just a few things to keep in mind when executing weather triggered marketing campaigns. We have 4 seasons a year, and each brings weather changes. Take advantage of consumers needs and start to included these types of short blast campaigns into your media mix. If you need help developing a Sudden Impact campaign CLICK HERE! Stay warm this weekend-winter is officially here!