Theater of the mind is a powerful thing! Radio advertising is one of the oldest and truest methods to connect with potential customers and brand ambassadors. So, how much does radio advertising cost? In the following steps outlined below, we will go through some of the main costs associated with this platform of advertising.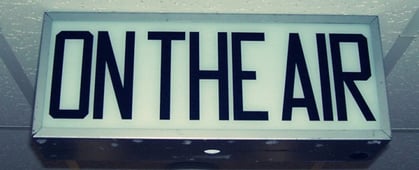 1.
Cost of radio advertising? What is it, and how do we know if it is fair?
The advertising rate is essentially the cost per unit you will spend. The beauty of radio advertising is you can be very creative. Radio allows for budgets of all kinds to work as you can schedule your campaign based on many different factors. First, choose your
creative length
. This can be a :05, :10, :15, :30, :60, :90, or LIVE commercial. The rates will vary based on what type of length and style you choose. Endorsement radio is often the most expensive, but as the old saying goes-you get what you pay for. Endorsement deals tend to work better, and it allows for your messaging to stand out. Pre-recorded messaging is often the most commonly used form as it allows for consistency and predictably when running your commercials. Depending on the market you are buying into, the reach of that particular station or talent personality, and the length of commercial you may pay anywhere from $50/per commercial up to $7,500+ per commercial (if you are advertising in play by play sports during say, the Superbowl, it could cost in the ten's of thousands even).
Now, how do you know if it's a fair rate? The simple answer is: trust and monitor. You have to trust the station data (audience reach, listenership, etc) and believe that the content and overall product you are choosing to partner with is in line with your target demo. Monitor your results...the beauty of radio is you can easily tell the impact of your messaging. If your spot runs at 2:05p check for the next few hours to see if there is increase in web traffic, on-line lead inquiries, or phone calls to your business. If after a period of time it's not going how you like it-then change up the messaging, schedule day-arts, length, etc accordingly.
2. Types of campaigns available on radio. As mentioned above, there are many ways you can utilize commercial inventory on radio. There are endorsement deals, news/traffic/weather sponsorships, top of the hour sponsorships, custom feature sponsorships, day-part, day of the week, or monthly sponsorships. You have on-air, on-line, and on-site POS opportunities. Radio can activate many areas of your business, for example, it can make an on location event a bigger success through promotion and support. If you are a seasonal business you may schedule your campaigns at set times each year. If you are a car dealership-you might use the last 2 weeks of every month and push hard to close out the last day sales. Whatever your business sales cycle is, radio can adapt to your needs.
3. What are other costs outside of the campaign itself? In addition to the cost of advertising itself, you may find that there are additional cost to be paid. Those can include: talent fees, appearance fees, technical hard costs (if doing a live event/show on the radio), production costs (one-time and on-going), administrative costs (if dealing with a state organization or public facility). These can vary, and sometimes can be included in campaigns, each situation is different so it's best to ask up-front about possible expenses.
4. What are the steps I have to go through to begin a campaign? If you aren't using a professional buying service, then you'll have to do the heavy lifting and data gathering yourself. This would include calling the various radio stations you are interested in using, gathering their demographic and audience data, gathering their programs/rates/proposal options, vetting through the data, negotiating with each one until you find the right match, working with them to develop creative, working with them to maintain fair/even rotation, and monitor ROI results. Rinse and repeat this procedure for each medium you are considering. It's time consuming for many business owners to do this process, therefore it makes sense to partner with a professional shop in the long run.
5.
How do I measure results and determine ROI?
With any marketing campaign you put in place, there has to be accountability on your internal team to handle the business that is expected to come your way. What are your processes for lead follow up? How are you nurturing your leads through the sales funnel if you have a longer cycle to ensure no missed opportunities? Are your sales staff up to speed on all the efforts you are doing so they know how to respond and step up? These are some of the questions to consider when getting campaigns in place. We find that using a back end software platform, like
HubSpot
, is the most efficient way to track overall marketing results. radio, or otherwise.
Final Thought: Radio works. If you are interested in using this platform and want help on getting started, or are looking to revamp your existing marketing mix, we'd love to help!