31 days in December, mixed with holiday cheer, and a New Year around the corner-it can be a busy time for everyone. So, how do you make sure you are prepared for the new business year? This checklist will help ensure you are set up for success.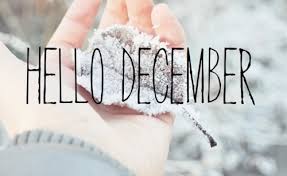 1. Review: In order to know where you are going, you have to understand where you came from. What was done well, what goals were achieved, what ones fell short, and where are the gaps that need to be filled? Once you get your playing field organized you can now improve your game.
2. Create a Playbook for Success: With your year in review completed, you can then determine the goals for the upcoming year. When outlining where you want to go-you have to set a strategy first. Being from Boston where coach Belichick runs a tight ship over our Patriot's team, he proves weekly that having a plan of action is the best way to ensure success. Map out your: marketing budget and campaign execution, revenue growth plan, and client retention and services plan to get out ahead of the year. By doing so early, you can see impact in the first quarter vs waiting until mid way through the year. Be sure to also create short and long term goals both for business and personal so each quarter you can do a reality check and adjust from there.
3. Appreciation: Doing client and employee focused gestures that will aid in rentention, up selling, and long term partnerships; as well as loyalty, happiness, and great work culture will help your business thrive. Showing appreciation at all levels of your business can only enforce a warm and fuzzy feeling that this time of year brings naturally. Never underestimate the gesture of buying coffee and treats for your support team as they field service calls, or treat your admin staff to a catered dinner as they crunch numbers and close the books into the wee hours of the night. Sending a plant to your clients office, or doing a team building outing to encourage client networking are small yet effective acts. Appreciation goes a long way, both professionally and personally!
4. Charitable Acts of Kindness: Giving back to the community is one of the best ways a company can help it's neighborhood thrive. By investing in those around you, you will see a return on time investment both at the cash register, and within your heart. Being in a position to raise awareness and for example: give toys to children in need, or food and clothing to your local shelter; not only helps support the community you live and work in, but also helps others understand the type of business owner you are.
If you can check the box next to these 4 items then you are on your way to a successful, healthy, and happy year of business. So, make your list and check it twice (see what I did there?!) and be sure to spread holiday cheer to those around you! If you need help crafting your marketing playbook CLICK HERE to set up a time to talk!