We "detox" to keep our body healthy, in top shape, and reset if we need it. The same theory applies to your marketing. If you are operating on a fiscal year January to December then you are already halfway through the year. How are you doing against your goals? What is STILL sitting on your to-do list from the new year to put into practice? We hope the answer is "nothing" but if it's not, we have you covered with some tips to get back on track...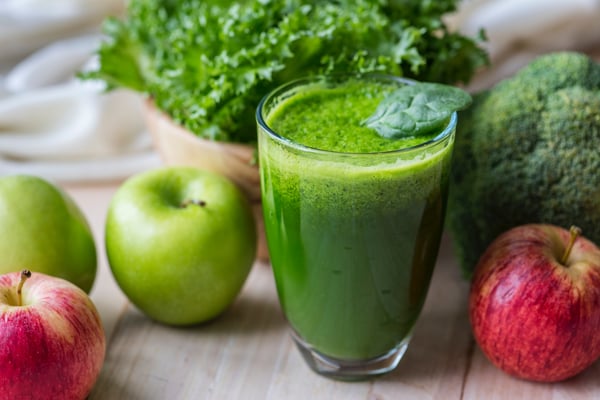 Now is the time to take action to that list, or look at this as an opportunity to detox your lead generation and sales process efforts using these 5 quick tips.
The Plan: Is yours working? Have you defined who does what, when, and where? Accountability=progress=success requires clear definitions between roles and departments. Now is a great time to identify gaps in your org and execution road map. Do you need to hire a person, or promote from within? Plan's are meant to be nimble, not static. In our ever changing marketing landscape the companies with the ability to pivot, take action on quick trends while also maintaining a continuous cadence will be the revenue winners in the long run.

The hand-written note/card. Who likes getting fun mail? I know I do. 90% of the time we see junk, or bills in our mailbox; if you are looking to find a way to cut through the clutter and make an impact on an important prospect or to thank a client there is no better way to do than than with some stationary. It's thoughtful and it's a lost Art in today's uber digital world.
The Messaging: What exactly are you saying? Is it consistent across platforms and channels? Is it translating to business? If not, why? Conduct some R + D internally as well as with your best clients and prospects. Ensure FAQs are being answered and try conducting a customer survey. The feedback you get will help you define your messaging and allow for insight into new ways to connect with customers.
The Paid Ad Spend (PPC):
How are your Facebook ads performing? Are you using LinkedIn ads and the new forms tool? Is there a difference between Adwords Express and Google Ads (
Adwords got a face-lift in July
)? Amazon has a new platform with valuable data to reach potential leads-have you tapped into it yet? Using Geo-fencing or re-targeting as a layer to reach quality leads? There is no shortage of options for paid ads, and there will always be new options to choose from. The trick to maximizing clicks for paid ad campaigns is part planning and part trial by message. If you have a great message, offer, have done your geo/keyword/demo research and are ready to go post an ad do it! Give it at least 3-5 days to see some initial traction. For Facebook and LinkedIn you can make edits as soon as a week if engagement is lacking-for Adwords and Geo fencing/re-targeting PPC campaigns it's best to wait 2-4 weeks before tweaking.
The Content Calendar:
Make sure your marketing messaging and content are resonating with your
target personas
. If you have been posting-how is engagement? Are there trends you are seeing that are different than your plan? That's OK-follow the data and trends! In today's world marketing and sales teams need to adopt change quickly-we live in a world where every 24 hours you have a new chance to make an impression. Make sure you are taking the time to analyze how content is performing to ensure you are being as effective as possible.
2018 is all about the
EXPERIENCE
. The prospect, the customer, and the company experience should be the focus as people want to work with companies they can relate too. Need help defining this?
Let's talk!