2015 was a breakout year for Tech, Social, and Mobile. With that came a growing number of options for tools and mediums for marketers and business owners to drive new customers and clientele through the sales funnel. We saw the rise of new social platforms and engagement, email marketing automation hit full swing for businesses of all sizes, and the power of data and behavior tracking of leads shows no sign of stopping.
Below I have highlighted key marketing and industry trends to keep in mind as you move through the year.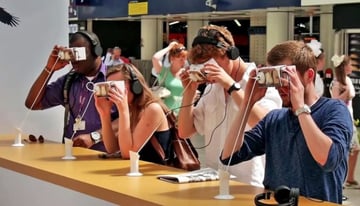 1. Virtual Reality: The time is NOW! Oculus just finished handing out 7,000 Rift headsets to their Kickstarter campaign backers; and have already sold out of their pre-ordered run in a few minutes at the $599 price point. This will play a major impact on the way consumers interact with each other, and with certain brands. For more insight as to how VR will re-shape marketing creativity and the way brands can represent themselves check out THIS article. Mountain Dew and Red Bull are sure to be first adapters of this technology to connect with their target audience.
2. Big Data: We have seen the rise of back end software platforms that collect and organize data for business owners and marketing teams alike the past few years. To have a better understanding of how leads and clients are interacting with particular content, it's important to have an accurate tracking process in place. Tools like social, email, and website re-targeted ads, and behavior tracking software allow for companies to manage their contacts and increase conversion through targeted marketing. Bottom line: Big Data Analytics and Congnative Computing are here to stay.
3. Mobile: With the increased use of smartphones, mobile EVERYTHING will continue to be on the rise. Content, Optimization, and Creative should all be a focus for marketing teams. If you aren't cruising the mobile train then you need to get on, and do it fast. Those devices in everyone's hands will be more than 50% of your brand's consumer engagement this year, how are you taking advantage of that? Is your messaging tailored correctly? If not, let's talk.
4. Sports: With the rise of Fantasy Leagues, and the focus that IBM has put in place to help major league team's increase the stadium experience for fan engagement; this avenue for reaching target consumers will continue to expand. Sports aren't just about the game anymore, and brand's that capitalize on the fan experience, will see ROI faster than before. Loyal sports fans, make loyal customers.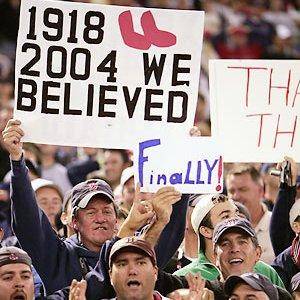 5. LIVE Streaming: As the evolution of social platforms continues (think: customer support use cases and brand reputation management) LIVE streaming will emerge as 2016 unfolds. This will allow for instant back and forth, plus it humanizes people and brands in a way images and recorded video can't. It is a fantastic way to connect, bring value, and serve a community in a personalized way.
6. Xamarin: The platform that allows app developers to build and design for all 3 major players: iOS, Android, and Windows will change the game for companies developing apps. Building on Xamarin will save time when it comes to making improvements and edits based on consumer feedback and use case data.
7. Cinemagraphy: 2016 will be the breakout year for highly creative Facebook and Instagram animated content and video for businesses. Now that Facebook pages support animated GIFs, we'll see more use of cinemagraphs in the news feed, both paid and organic placement. As 360 videos grow in popularity in the business world, these will become ad products before long.
I'm sure we will see more newcomers to the 2016 marketing stage as the year progresses, but these should be on your teams radar now. Start thinking about how your company and brands will embrace technology to grow market share and consumer loyalty. Need help figuring out how to position any of these mediums to grow your revenue? CLICK HERE to set up a time to talk.