To use print media, or not use print media? As you are planning for year over year growth, what should you be using from a print standpoint? The below outline will help you determine what type, how, and when to get the most effectiveness out of your print marketing campaign.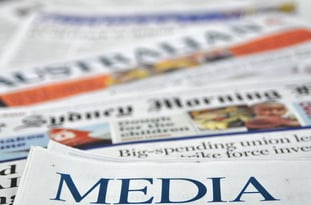 Knowing what options are out there can help determine what you should be using. Depending on your service and product offering, there is a certain amount of exposure via print that may have a positive impact on the way you are engaging with potential customers.
You have choices:
1. Newspaper: Good for branding, reaching the A 55+ population RED FLAG: be careful for inflated circulation numbers as a pass along count of 3 person per paper isn't always accurate.
2. Magazine: if you are a niche business or have a super targeted industry, aligning with like-trade publications can be a good move.
3. Direct mail: With the average return on investment being less than 2% for a campaign, coupled with the rising costs of postage, and bad bought lists (poor data that isn t scrubbed and outdated) direct mail should ONLY be used for events, special promotions, and major announcements. Certain industries fare better than others, for example: Restaurants, health clubs, and spas promoting a grand opening might see more success compared to an auto dealer trying to sell cars every month.
4. Directory: unless you are in a trade specific industry, this option isn't viable as a productive lead generator.
5. Point of sale/signage: If your company goes to trade shows and hosts seminars, a certain amount of initial investment should be spend to ensure your team looks professional.
6. Business take-away's/pamphlet print advertising: While sometimes appropriate, in most cases it's best to have an electronic version of your content (Consider taking this content and gating it to begin nurturing leads through the sales cycle using inbound best practices). Save the environment and track open rate engagement for better results!
Your industry and overall goals will dictate what mediums should be considered. Keep in mind print is most effective when used in combination with other efforts, especially inbound practices. Print is a great brand builder, but can also deliver a strong Call to Action if the messaging is right. With the amount of digital data consumption by consumers in today's smart phone heavy world, another consideration would be to utilize both the print and mobile versions of the publication partnership to ensure you are hitting as many prospects as possible traditionally and digitally.