Inbound, the massive Hubspot conference for all things marketing, was extremely different this year as an entirely virtual event. It was the living, breathing example of what everyone was talking about - the imperative need to adapt to our new reality. As always, there were loads of tips to help.
While we couldn't gather in a big crowded conference center, we still gathered from around the world. And although presentations from some of the top pros in the industry were pre-recorded and viewed online, they were still jam-packed with great information about what's working and what isn't when it comes to email campaigns and more.
Two surprises came out of the session this year - the first was how many of our favorite techniques still work despite all the turmoil and the second was how changing consumer behaviors are paving the way for techniques that were previously ineffective.
While the experts highlighted best email marketing practices and what's working generally, their repeated advice is to test, test, and then test some more. You need to figure out what works best for your customer and clients, but you can start with the suggestions below as a starting point. These are words and tactics that have been proven to get more attention.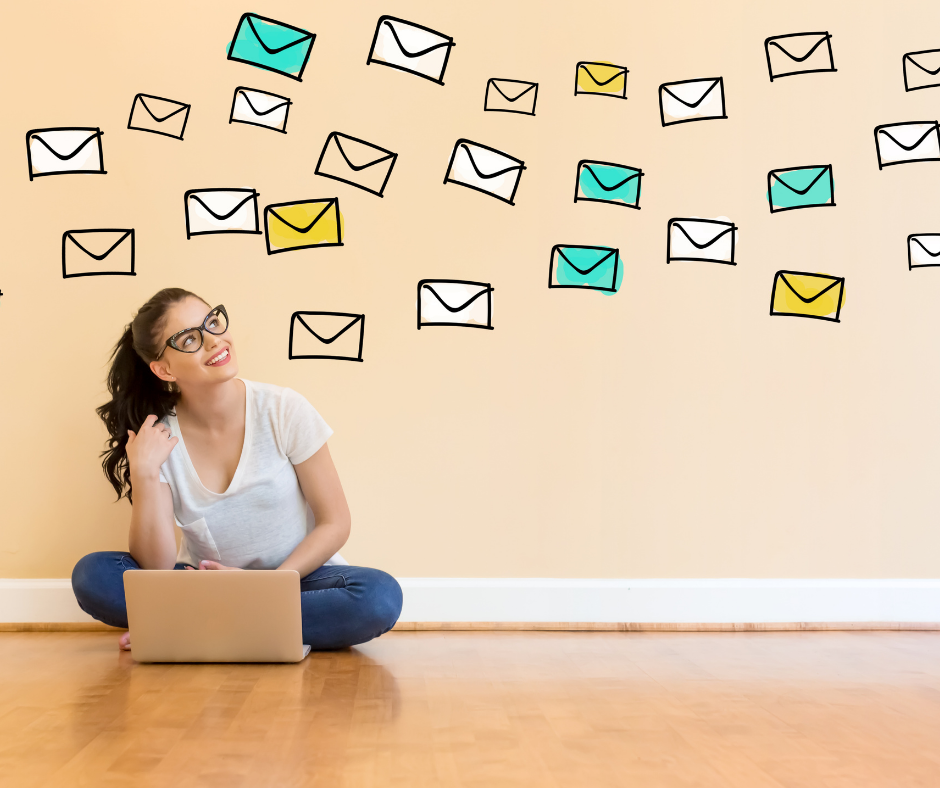 What to Write in an Email Subject Line
Give your email subject line just as much attention (and maybe more) as your email. With dozens of emails flooding inboxes, your subject line makes all the difference. After all, what good is a great email if it isn't opened?
Try these tips:
Go short. Think of the subject line as an appetizer - you need just enough to grab attention:
"Pics you want!"
"So Punny"
"New Arrival Alert"
Go long. Even if the viewer can't see the whole subject line on the screen, it can still stand out because it's different.
"Help meet the needs of our most vulnerable residents impacted by Covid-19"
"5 steps to a Happy, Colorful Home, DIY Headboard & More Home Inspo"
Load up on vowels. It works because it catches the eye.
"Check out this cooooooooool idea."
"We're going waaaaaaaay back to the future"
Toss in a few emojis. Once considered cute graphics for the younger set, these tiny pictures have infiltrated our written conversations helping to convey emotions beyond words. 👍😀😂
Words that work
New. People are always looking for the next best thing. This seems to be especially true when routines are disrupted as they have been in recent months. Use words like "new" and "novel" and "next big thing," in offers, social media posts, and subject lines.
Free. We love a deal, and free is irresistible. However, avoid using "complementary." They may mean the same thing, but they don't get the same results when it comes to engagement and open rates.
Words that don't work
Words that have a negative impact on open rates include chat, quick, learn, training, remember, might and featured.
Add "urgent" to that list. While it has a positive effect on open rates, it leads to a huge removal rate.
Concepts that work
Time and quantity limits. We don't want to miss out. If there is a limited time, they will make a decision more quickly. Use phrases like "order by Friday", "special deal now", and "limited availability."
Exclusivity. We like being included and we like it even more when we're being included in an club that not everyone gets to join. Take advantage of this with deals for "insiders" only or for "existing customers."
On a related note, let your readers know who this is for with personalization such as "Homeowners worried about security" or "Business owners who want to grow."
Loss aversion. We are remarkably motivated to avoid pain. That's why subject lines such as "Don't miss out" or "The top five mistakes businesses make, and how to fix them" are effective.
Other tips to do more with email campaigns
Pay extra attention to the first email you send to someone entering your stream. This is the most important email because if they open it, your future emails are more likely to land in their inbox. So make sure you have the world's greatest offer in the subject line.
Shorten the email cycle. The conventional wisdom was that you should be concerned about inundating people with too much and wait several days in between emails. But these days, people are making decisions moving faster and making decisions more quickly. Brands are finding good conversion rates when sending more emails in a shorter time period.
Link your logo to the offer page rather than your homepage. It may seem like a small change, but you want to drive people to where the action is.